Today we left Bettles–almost not wanting to leave. The summer went well and we enjoyed it. We are already looking forward to returning in March for great skiing and northern lights viewing.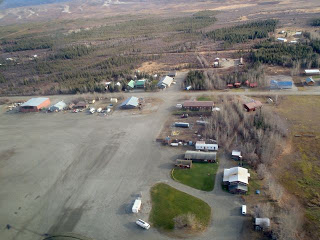 Aerial view of the ramp (our big red hangar on left)
A rare year that we leave Bettles without snow on the ground.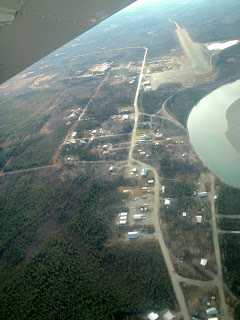 This is all there is to Bettles/Evansville.
Bettles/Evansville population just decreased by five people as the last of our crew departed this week. Around 20-30 people live here year-round.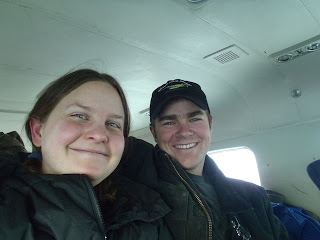 On the way back to the big city of Fairbanks
After spending a summer in Bettles, any city seems huge. Back to civilization with stop signs, traffic lights, gas stations, cell phones and lots of people.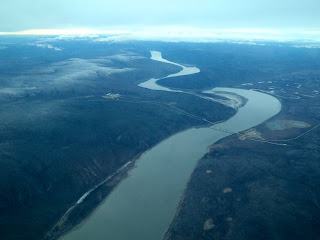 Yukon River Bridge
Our flight roughly followed the Dalton Highway and the pipeline back to Fairbanks. We will be trucking up that road later this winter.
North to Alaska in March!